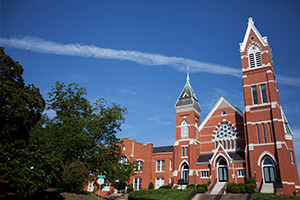 Through tax-exempt organizations provide some of the most-needed services to the communities in which they operate, they can also face some of the toughest impediments to success. In fact, non-profits face many of the same issues as for-profit companies.
The attorneys at SPG are leaders in handling the broad array of compliance, tax and corporate issues that confront these organizations.
Our firm provides sound advice and assistance with compliance issues to churches, charities, and civic organizations. We can help you set up your tax-exempt organization the right way from the beginning to help avoid time-consuming scrutiny from the IRS and state tax agencies.
Our experienced guidance helps you navigate the maze of state and federal laws, and can make working with regulatory agencies and complying with exempt organization requirements easier and more efficient. Because our staff includes attorneys who are leading experts in tax matters, employment issues, and all areas of corporate law, we can create a multidisciplinary team to meet your specific needs.
Whether you are planning to start a new non-profit, need assistance with a specific issue such as an IRS audit, or want a reputable and experienced legal partner to help ensure the ongoing success of your organization, we're ready to help you succeed.
Attorneys