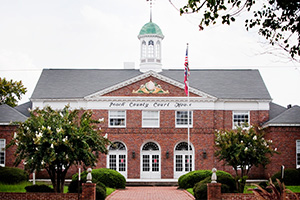 Arbitration and negotiation are fine solutions where they can be effectively applied. In fact, SPG helps our  clients to identify potential pitfalls and problems in order to avoid litigation when possible.
When a dispute cannot be resolved through these means, however, litigation may be necessary. Whether the dispute is between separate companies or partners within the same company, our proven track record on both sides of the courtroom can help you achieve the best outcome.
There are several scenarios that may lead to litigation—a dispute over intellectual property, breach of fiduciary duty by a business partner or director, or undervaluation or denial of a fair claim by a commercial insurer. No matter what the cause, our expertise can help you reach the desired result. Whether we are working for the plaintiff or the defense, our goal is not only to win the case, but to win your trust and form a long-term relationship through the life of your business.
All the partners at SPG have extensive litigation experience, and are recognized and respected by opposing attorneys and clients for success in the courtroom. We specialize in handling all types of complex business litigation matters, including:
Business torts
Breach of contract/fiduciary duty
Fraud/misrepresentation
Intellectual property litigation
Collection actions
Franchise litigation
Restrictive covenant employment litigation
Regulatory litigation
Partnership disputes
Securities litigation