Areas of Practice > Creditors' Rights and Bankruptcy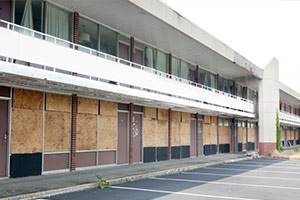 Our firm has extensive experience representing creditors, including banks, small businesses and corporations. We handle all creditors' rights issues including collections, foreclosures, receiverships, liens, and bankruptcies; our first priority is always the protection of our clients' rights and interests.
Because our expertise includes business and tax law as well as commercial real estate, our team is ready to help creditors with the most complex issues.
Just because an individual or business that owes you money declares bankruptcy does not mean that you don't have any rights. At Spivey Pope Green LLC, we can help you successfully assert your rights in order to increase the likelihood of recovering the debt.
Creditor and debtor rights under Georgia law can be highly complicated; you need knowledgeable, experienced legal assistance to achieve the best results. Our attorneys are specialists in creditors' rights and have years of experience in negotiation and litigation in trial and appellate courts at the state and federal levels. We also serve our clients as successful advocates in alternative dispute resolution such as mediation and arbitration.
Our aggressive advocacy and proven record of finding the best solutions for our clients has earned SPG a reputation for client-focused, high-quality service. Contact us today to find out how we can assist you.
Attorneys