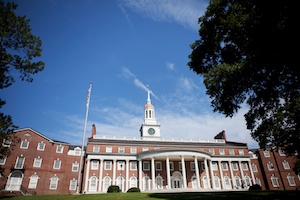 From the smallest sole proprietorship to the largest corporations, we are ready to help with all types of business matters, including corporate governance, mergers and acquisitions, and contractual matters. Our expertise in business law can help you avoid pitfalls that can slow business growth and take valuable time. SPG can also help you protect your financial interests and minimize legal and financial liabilities for your business.
When it comes to choosing legal services for your business, you make the selection using the same guidelines you would exercise for any important business decision: you want the most comprehensive, successful and cost-effective legal services available. SPG has served as general counsel to all types of businesses from initial formation through many stages of growth. Our experience can help your business adapt to the changing needs of shareholders, clients and management to ensure continued growth and success.
Every business owner knows that running a business includes some risk. Our expert guidance and thorough knowledge of corporate practices can help you understand your options and take advantage of the opportunities that come along with the risks. Whether you need assistance updating a shareholders' or operating agreement, setting up a franchise, or protecting intellectual property, SPG is ready to help your business prosper. Give us a call today to find out how we can help.