Areas of Practice > Healthcare Providers and Organizations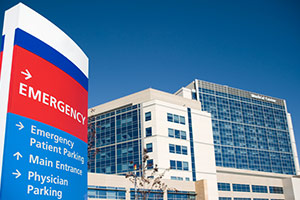 Healthcare laws are constantly changing, and recent regulatory changes have been dramatic. Maintaining compliance with new regulations can be a daunting challenge for providers in all areas of healthcare. SPG assists single providers, physician groups, and hospitals in navigating this rapidly-changing regulatory environment.
SPG assists all types of health care facilities in business and compliance issues, including Medicare and Medicaid enrollment and reimbursement, contracting and HIPAA issues. We also have experience handling disciplinary proceedings before the state Medical Board, and can help complete board inquiries quickly when possible, and resolve disciplinary issues effectively when it becomes necessary.
We can help you proactively address healthcare law matters in your institution to help reduce or eliminate potential problems. SPG offers expert advice and consulting on changing regulations as well as help with compliance planning to ensure compliance with the law and professional ethics.
SPG has an established record of serving clients in the healthcare industry in Georgia. Our team of attorneys has experience in all areas of healthcare law, including:
Regulatory issues
Compliance programs and agency investigations
Medicare/Medicaid
HIPAA Privacy and Security
Antitrust law
Healthcare contracting
Licensure and staff privilege cases
Certificates of Need
Managed Care
Contact the law offices of Spivey, Pope, Green & Greer today for a confidential consultation.
Attorneys