Attorney Spotlight: Get to Know Thomas Green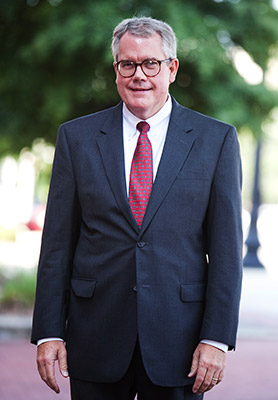 Tom and his wife live in Fort Valley, Georgia, and enjoy spending time with their two daughters and three grandkids. He especially enjoys real estate law due to growing up on a farm in Crawford County. Because of his personal and professional investment, Tom is one of the leading attorneys in Georgia concerning real estate law.
If you need legal help, contact Tom today!
Thomas Green & His Expertise
Tom specializes in three areas of the law: commercial real estate, creditors' rights and bankruptcy, and public and affordable housing. Do you need legal assistance with those areas of the law? Take a closer look at what those areas deal with:
Commercial real estate – Laws concerning commercial real estate are ever-changing, and that's why it's extremely important to choose an attorney who has immense knowledge and experience about this area of law. We work with lenders, buyers, sellers, investors, developers, underwriters, landlords, and tenants.
Creditors' rights and bankruptcy – This legal area can be very complicated. Many people believe that if someone who owes them money declares bankruptcy that their money is lost. However, with the right attorney, we will fight for you to recover some or all of your debt.
Public and affordable housing – This area of the law is extremely specialized, and only a handful of expert lawyers across America can effectively argue this area of law in the courtroom. Public and affordable housing deals with housing authorities, developers, nonprofit organizations, and HUD contractors on a variety of housing projects.
About SPGG
The attorneys at Spivey, Pope, Green & Greer offer legal counsel to a wide variety of clients on all aspects of business and legal matters. Practice areas include business law and litigation, commercial real estate, creditors' rights and bankruptcy, employment and human resources, and more.
Contact us today if you need legal help!